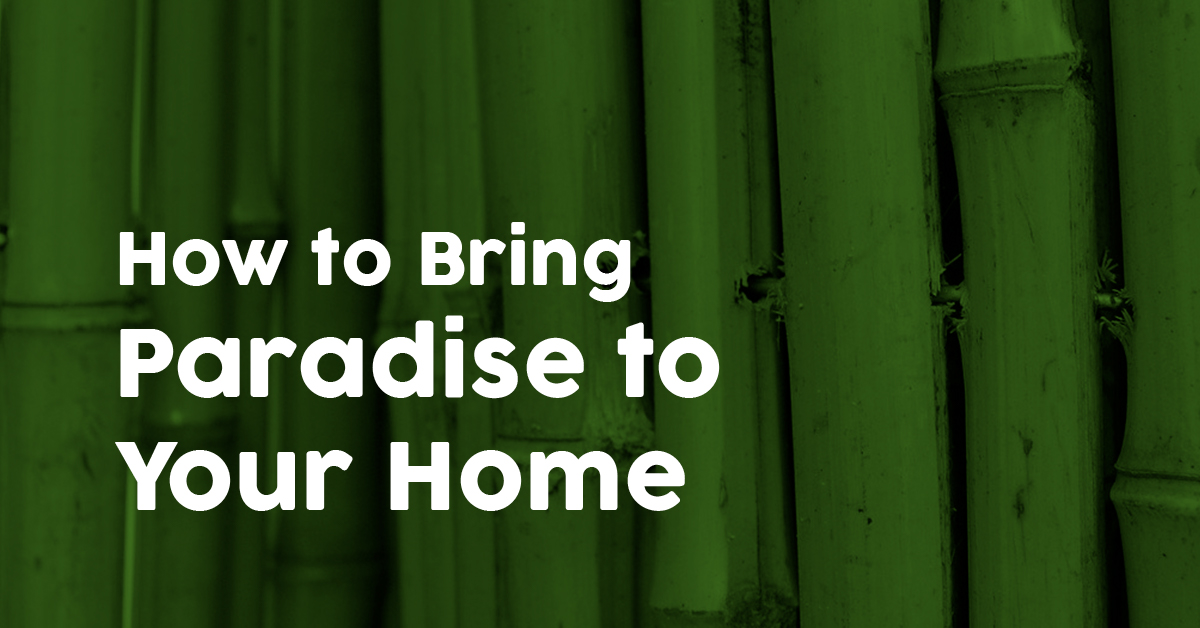 Even if you're the type of traveler that prints out itemized packing lists and detailed daily resort itineraries, you can't account for every situation when booking flights and hotel rooms.
Unfortunately, circumstances beyond your control can postpone or cancel your vacation plans. It's tough to stay home when all you can think about is the beach-side resort you booked months ago.
While you can't predict what life might throw your way, there's no reason you can't make the best of your time at home. If you were going to take the week off of work anyway, you might as well spend that vacation time making your home as relaxing as possible.
What could be better than the relaxation of paradise paired with all the comforts of home?
No matter how stressful life becomes, if you make your backyard or home its own paradise, you'll always have a spot to lounge and drink piña coladas — even if they aren't out of coconuts.
Here are some ideas on how you can replicate your tropical vacation without ever leaving home.