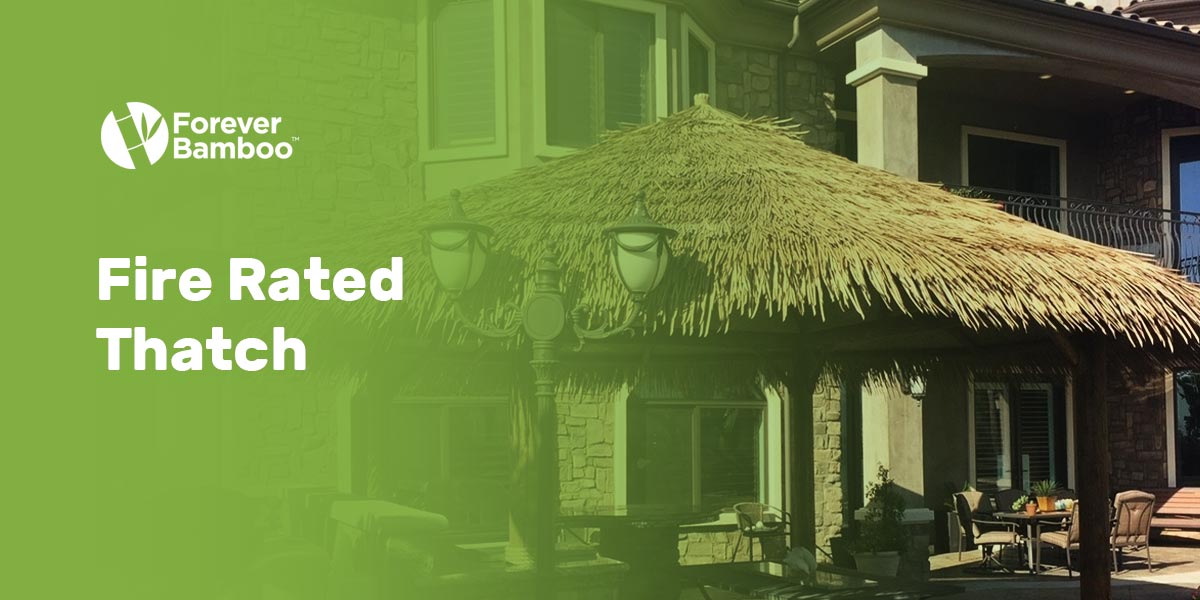 Fire Rated Thatch
Considering the dry and grassy nature of thatch products, having a fire retardant thatch roof is a must. Forever Bamboo offers multiple ways to protect your thatch decor, including fire rated thatch products and our fire retardant sealant.
In addition to our commercial-grade, eco-friendly thatch, we also provide everything you need to maintain and care for it properly. Browse our products and read on to learn more about protecting your thatch from flames.
Why Is Fire Rated Thatch Important?
Thatch is made of natural grasses and is commonly used as a roofing material, particularly for shade structures, Tiki bars, huts and palapas. Its sustainability and aesthetic appeal make it a popular choice for homeowners and designers.
However, grass and dry reeds are extremely flammable, making thatch roofs more vulnerable to fire than other roofing materials. If a thatch roof catches on fire, the flames spread quickly and are difficult to extinguish. That said, proper fire protection is crucial when it comes to thatch roofing and decor.
Thankfully, it's easy to enjoy the natural beauty of a thatch roof without having to worry about increased fire risk. At Forever Bamboo, making your thatch decor as safe as possible is our top priority.
What's the Difference Between Fire Rated Thatch and Fire Resistant Thatch?
While fire rated and fire resistant sound similar, they actually indicate different things. Fire rated thatch has been tested to withstand certain temperatures for a certain period of time. Fire resistant or fire retardant thatch has a sealant coating to reduce fire risk and prevent excessive smoke production. Both provide essential fire protection, but in different ways.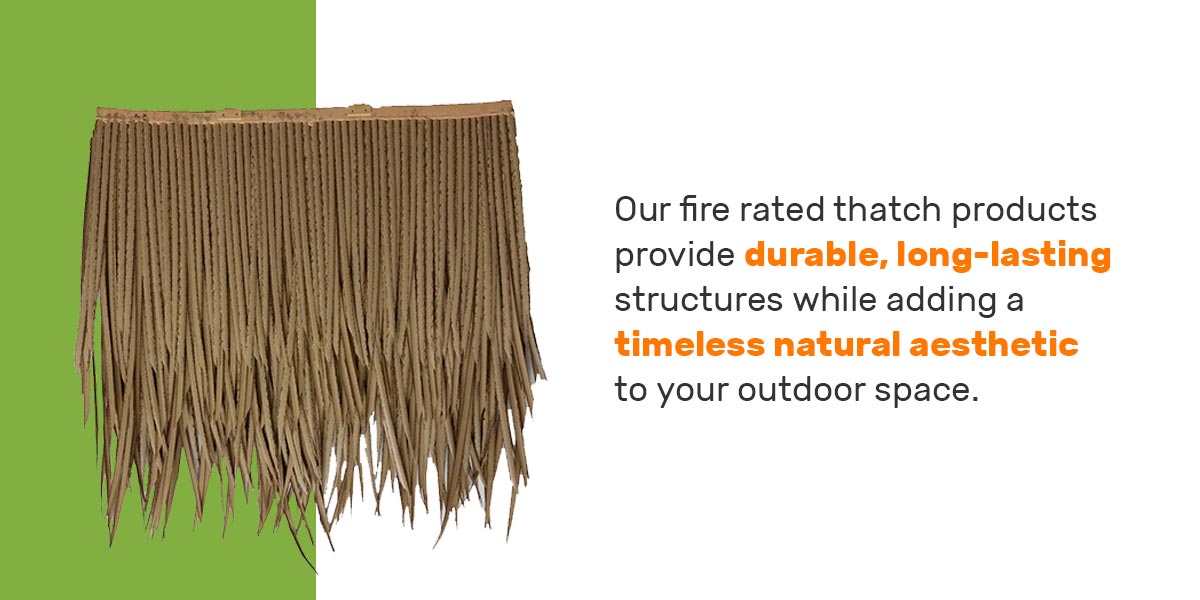 Fire Rated Thatch Products From Forever Bamboo
At Forever Bamboo, you can browse a variety of fire rated synthetic thatch products like umbrella panels, sub-roof panels, top cones and eaves. We've specially designed these products to resist flames and pests and withstand a variety of weather conditions. Our fire rated synthetic thatch products come with a 20-year warranty and provide durable, long-lasting structures while adding a timeless natural aesthetic to your outdoor space.
Viro Java and Viro Reed
Forever Bamboo's artificial Viro Java thatch and Viro Reed products have a similar appearance to natural thatch. However, they're more cost-effective and require no maintenance. Made from high-density polyethylene (HDPE), these recyclable, eco-friendly products are fire rated as well as mold and pest-resistant. In addition, Viro Java and Viro Reed can last 20 years and beyond, whereas their natural counterparts can have a lifespan of only a couple of years in certain climates.
Despite their synthetic nature, these non-toxic, environmentally friendly thatch products can seamlessly achieve the tropical aesthetic you desire. They're easy to install and won't fade. You can use our artificial thatch for roofs, umbrellas, canopies, palapas and similar structures, enhancing your overall design with coned tops and flat panels.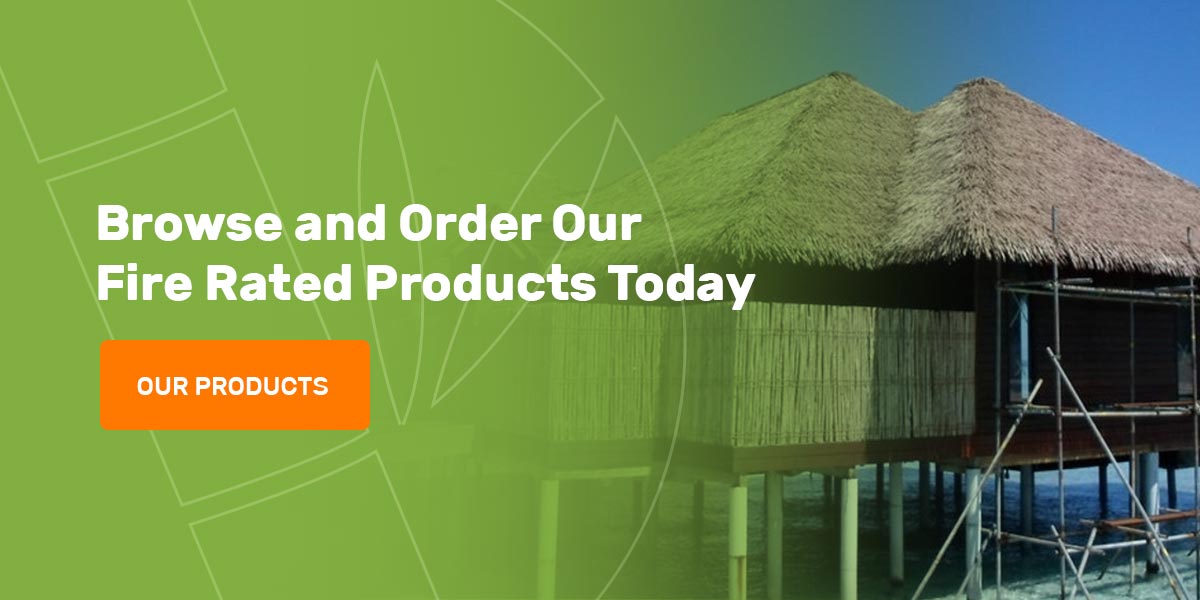 Browse and Order Our Fire Rated Products Today
With our selection of fire rated products, we provide multiple ways to preserve the integrity of your thatching and protect it from flames — all while adding a tropical charm to your outdoor space. For any questions regarding our products, feel free to contact us at any time. Browse our fire rated products and order yours today!