Installing bamboo edging in a garden is an excellent décor piece to help enhance the overall atmosphere of your backyard. Transforming your backyard into an island paradise can be achieved with just a few eco-friendly products such as bamboo border edging. Flower beds and garden ponds can always use a little bamboo to welcome a warm, Zen feeling to the area. Bamboo borders are made with wires that allow for flexibility making it easy to work around different shapes that may be present in your backyard. Bamboo is naturally sturdy and is a good product to use both indoors and outdoors. If you plan on installing bamboo edging outdoors in direct sunlight it is a good idea to treat bamboo with a clear sealant to extend the lifespan.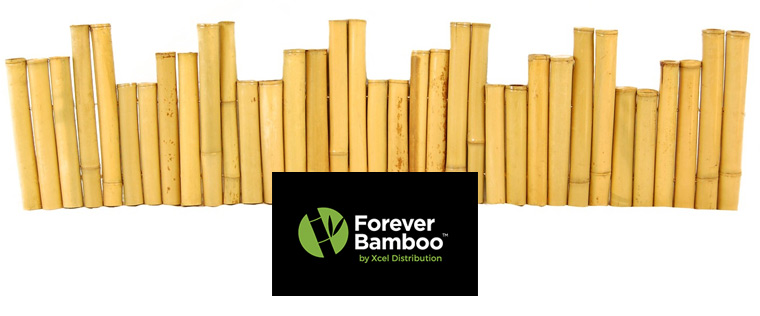 Beautiful Bamboo Edging to liven up your Backyard
Installing a bamboo border requires little effort and can be done within just a few short hours. The bamboo used to make the borders comes from the highest quality Tonkin bamboo that has been carefully cut and dried. Each border is already pre-assembled in 1×8 inch sections and has been capped to prevent mold and rain from deteriorating the inside of the pole pieces. The flexible nature of bamboo edging can be conveniently decorated around walkways, water features, gardens, and other outdoor structures. Each pole is cut in 8, 10, and 12 inch lengths to create an organic and natural look that will compliment any décor scheme. You can also cut bamboo to any desired length to fit the needs of your individual project. All you will need is a sharp chop saw and some sand paper to smooth the bamboo once it has been cut. Wooden stakes or zip ties are ideal for securing bamboo borders to various structures.
For the highest quality bamboo edging, purchase high quality bamboo at wholesale prices directly from Forever Bamboo. Many of our products ship for free to save you money when you shop at Forever Bamboo.
Save