So, you've bought bamboo slats, or recently become interested in using them. This is great because bamboo is a highly durable, fast-growing type of wood. Many people love that it is environmentally friendly, low maintenance, and beautiful. If you're ready to incorporate bamboo slats into your space, here are some ideas to get you started with using flat bamboo slats.
Bars
A tropically-themed backyard simply would not be complete without an outdoor bar area. Whether your bar area is smaller in size or grandly designed for entertainment purposes, bamboo slats can be used to give the bar a distinctly tropical look that is suitable for many outdoor spaces while also giving you the benefit of a low maintenance material.
You can install an indoor bar or an outdoor palapa or Tiki bar. Bamboo slats can be used to give your bar area a natural, tropical feel. The material is designed to withstand considerable use as well as harsh weather, so it is perfect for use when constructing a new bar or renovating an existing bar area in your home or yard.
Dividers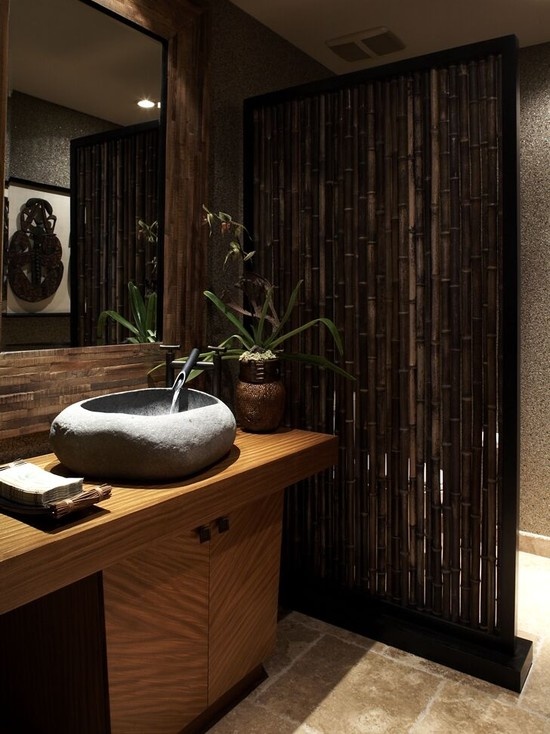 Because bamboo slats are flat and placed closely together, they make great dividers or panels. They can create a natural-looking wall in a wide range of outdoor spaces. For example, they can be placed around a hot tub for privacy or around a garbage bin storage area for aesthetic purposes. If you have been thinking about dividing a space in your yard, slats may be the ideal material to use.
Planters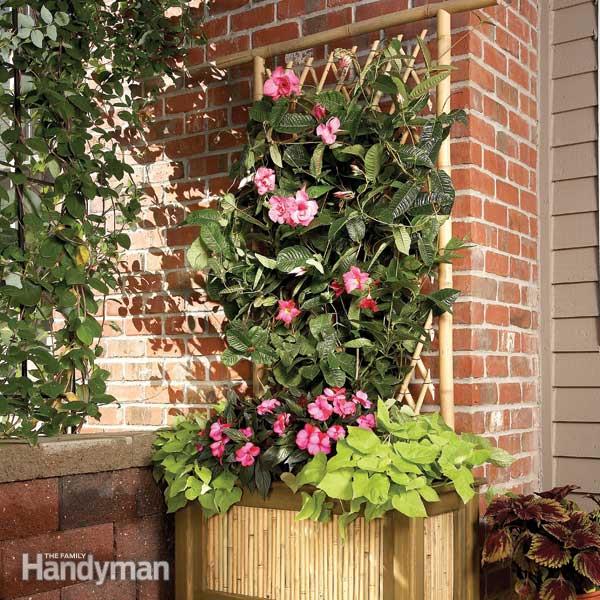 Whether you have plants inside or outside, you can give your plants a new home with a planter made from bamboo slats! Small bamboo slats can be used to fill the frame of a wooden planter box if you don't feel like making one fully out of bamboo. If you need instructions, check out this article here that details how to make a planter and trellis.  
Walls and Skirts
Bamboo slats can also be used for walls and skirts around storage areas. For example, these slats can be used to conceal storage areas in an outdoor kitchen or to create full walls in an outdoor living area. The flat nature of the slats makes them ideal for use as walls or skirts around storage areas. In addition, the slats can be used for decorative coverings over furniture, such as on the side of an outdoor coffee table.
Bamboo Slats in Place of Wainscoting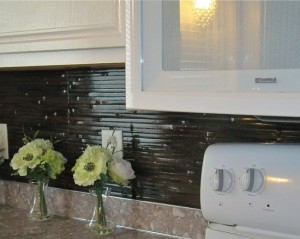 Wainscoting is a popular decorative feature that can make a home look more formal or traditional than what you may prefer. Using bamboo slats as wainscoting, however, can bring in a natural-looking informal and calm feel to the space. Pick any color or stain you want and achieve the desired look for your home.
Roofs and Ceilings
Likewise, the slats are perfect for use as a roof material because they are designed to hold up well to the elements. The material is suitable for outdoor use, and it may even be more durable than many other types of wood materials. The slats can also be used inside a structure as a ceiling material. The material can be stained any hue for an aesthetically pleasing finish.
Fencing
You can also use slats of bamboo to create fences for various purposes in your yard. For example, the material can be used to create a privacy fence around the perimeter of your yard, or it can be used to create a border fence around a garden area.
Slats of bamboo can be incorporated into many yards with beautiful results, and there are many different ways that you can use this material. Because it is both attractive and durable, it is suitable for a wide range of uses. Forever Bamboo is your best resource for bamboo products, and you can find slats, poles and numerous other bamboo products through the website at great prices.