Not sure how to properly re-thatch a palapa structure? In this post, we will explain step by step how to re-thatch a palapa with Mexican palm thatch. Depending on the size of your palapa, a double layer of thatch is required to achieve an authentic island look. Make sure to measure your palapa roof accurately for best results. Below is a breakdown of how much thatch is required to cover each palapa.
Sizes are approximate
7 foot palapa top fits – 6 to 6 ½ diameter foot frame
9 foot palapa top fits – 8 to 8 ½ diameter foot frame
12 foot palapa top fits – 11 to 11 ½ diameter foot frame
14 foot palapa top fits – 13 to 13 ½ diameter foot frame
Start by removing all worn out thatch and staples. The wooden frame of your palapa should be in good condition. If there are damaged pieces of wood, replace the wood before re-thatching. You will need two Mexican thatch umbrella covers to fully cover the roof of the palapa. Mexican palm thatch may contain residue that can cause stains. Rinse new thatch with water after installation.
Apply the larger cover first; this will serve as the overhang. Fold the thatch into a pie figure, lift with a broom and shape to fit palapa. Use stainless steel staples to secure thatch to the wooden frame. The smaller umbrella cover is placed on top of the larger umbrella cover to create a double layer effect. Use a ladder to reach thatch and adjust on all sides of the palapa. Once the second cover is shaped, repeat the stapling process. You can cut thatch to any desired length with a sharp scissors.
Now, your palapa looks brand new and can be enjoyed by all. Mexican palm thatch will last up to five years depending on the climate in your location. Thatched palapas are great for the summer season and provide sufficient shade. You can purchase Mexican palm thatch umbrella covers in 7, 9, 12, and 14 feet on our website. Check back for upcoming posts on thatch and other bamboo products.
Before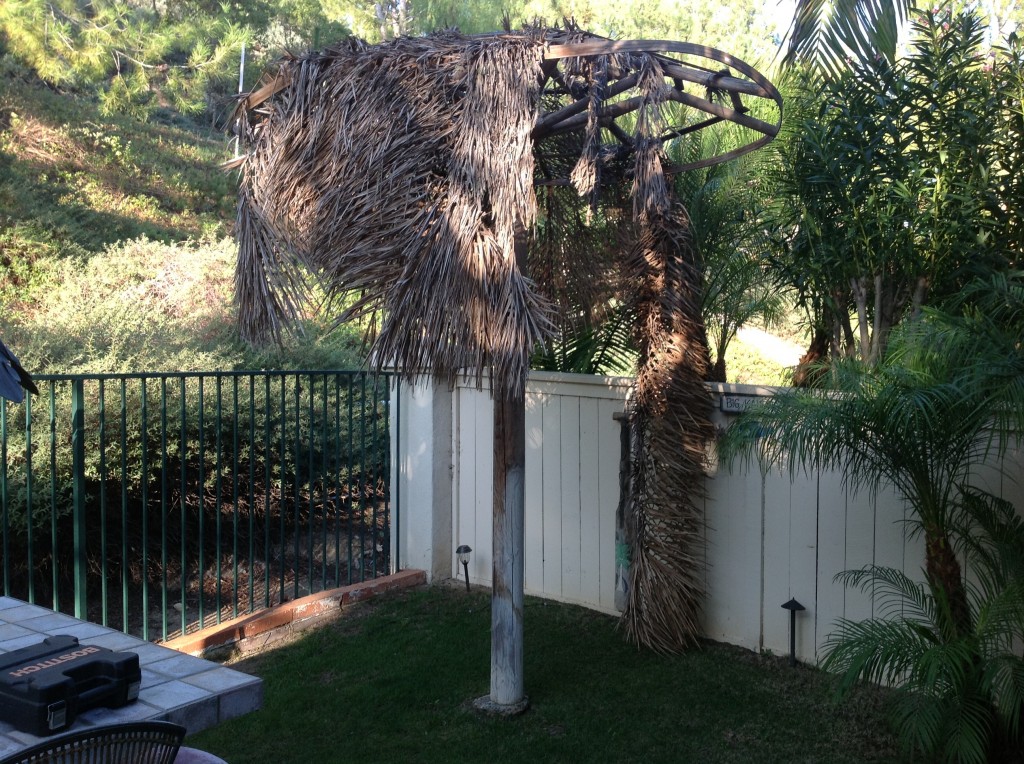 After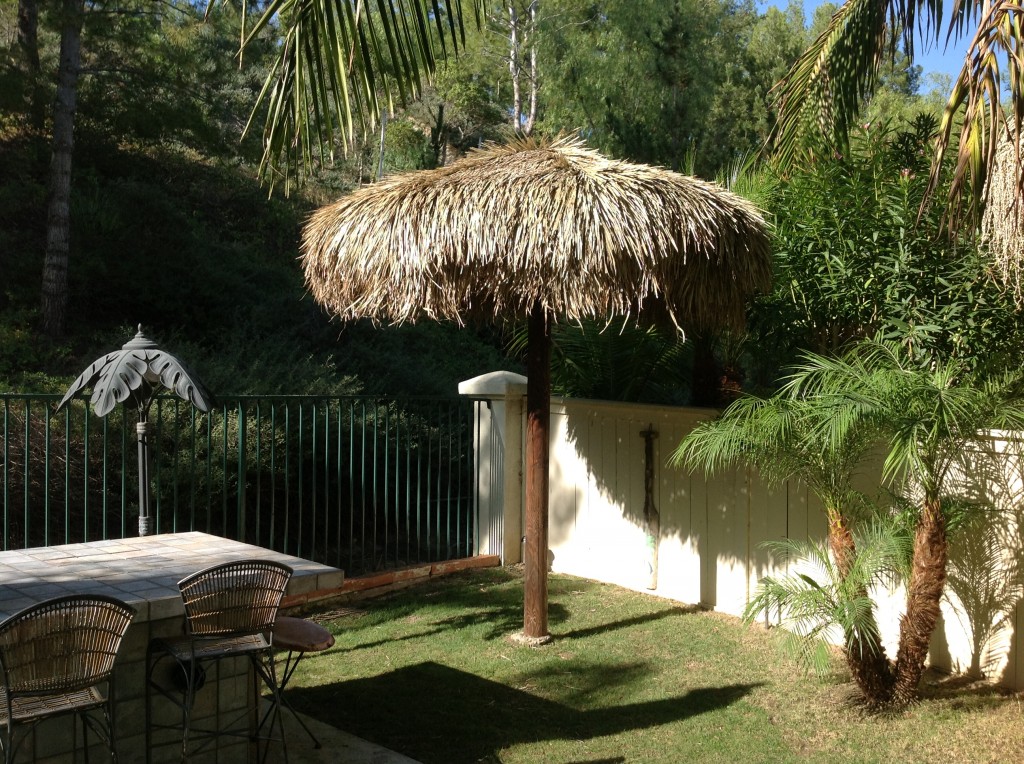 Related Products & Information