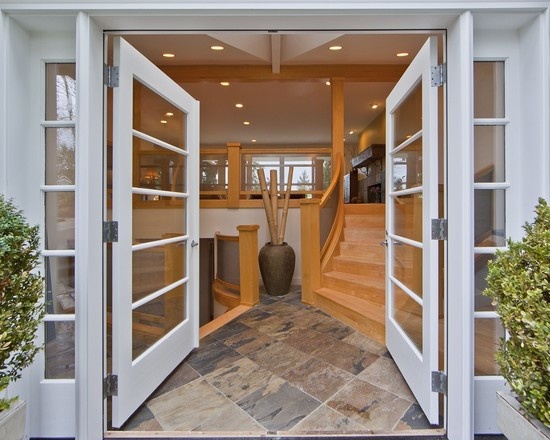 Bamboo poles are great building materials and extremely versatile. It's beauty and unique looks make it a wonderful addition for your indoor design needs as well. Use bamboo poles as a decorative backdrop on your walls, as art, or even as functional furniture such as curtain rods.
Bamboo Poles in Vases
A very popular way to use bamboo poles is to add some in a tall vase. This is a very easy decor piece to make. For an extremely low effort project this design idea will bring a wow factor to your living area. Chic and modern, adding the poles in a vase will quickly update your look. Add them next to sofas or a corner that feels empty. The height of the bamboo pole also adds interest to the wall. It will transform a flat and boring wall into a gorgeous focal point. You can also use the bamboo poles as a semi-room divide for smaller areas such as condos or apartments.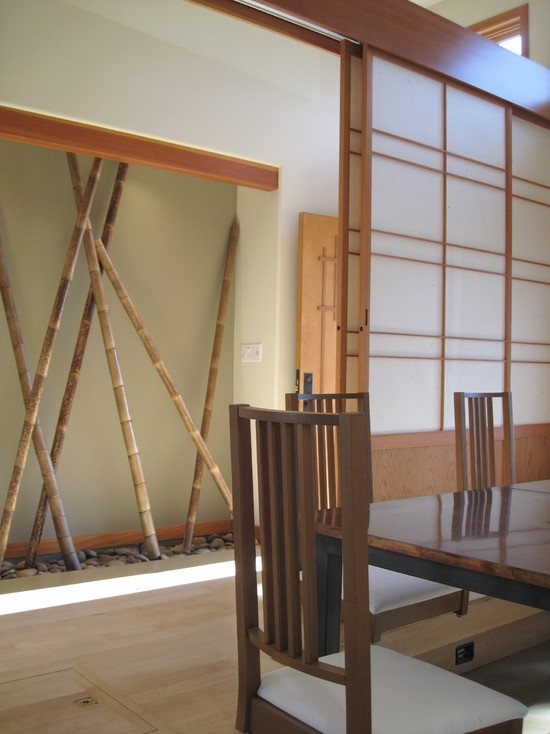 Bamboo Art and Room Divider
Bamboo itself is beautiful so why not showcase it's beauty. Use bamboo poles as art or as a functional artistic divide. Align the poles in interesting angles that can either be a major focal point or serve as a subtle backdrop to your room. Bamboo poles work as excellent room dividers. It will instantly make your room stylish and updated. this is perfect When you need to add more privacy to certain parts of your room or keep things hidden.
Add Bamboo Poles in Your Bedroom
Use bamboo poles in the bedroom. Attach bamboo poles horizontally or vertically to create an organic and relaxed headboard. For an easier install, half-round bamboo poles are another great option. For a beach or tropical look, use natural colored bamboo poles. For a contemporary choose a darker color such as black bamboo poles. Another great way to utilize the poles is to use them to make a canopy bed. Once the poles are set up on each corner of the bed, hang light fabrics for a chic and cozy effect. Another neat idea is to use your bamboo pole as a curtain rod. This adds a flair of nature and simple beauty to your room. Use different colored bamboo to change the atmosphere for the room.
Another great way to use bamboo poles is to use them as curtain rods. This will create a more natural and relaxed atmosphere to your room. Use natural or black bamboo to change the mood or decor of your room style.