Reed Fencing can be used in any setting to add some beauty and character to your home or business. This grass like material is a great eco-friendly alternative that is also economically sustainable. There are two different color variations in natural and coffee to accommodate contemporary and modern styles. Reed fencing can also be used as an accent piece to enhance indoor and outdoor spaces. Even though peeled reed fencing is traditionally used for the home, it can also be used for crafting decoration.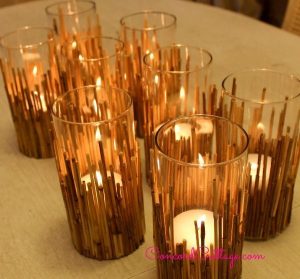 Reed Fencing for Crafting
Tiki inspired candle holders are elegant and ideal for luau parties or even bridal showers. You can purchase glass cups or candle holders from the dollar store or any business that carries housing goods. The next step is to choose the color; you can stick to something simple and use natural reed or go for something more variegated like the coffee reed. Cut a section of the reed fencing and take apart each individual reed strand and cut into various lengths for a staggered effect. For the adhesive, you can use glue or Mod Podge to coat the section of glass you will be working with. A sponge or a synthetic painting brush will work best for the glue application process. Gently place reed pieces one by one in different lengths around the cup until complete. Allow the glue to dry for at least twenty four hours before using the candle holder in your home.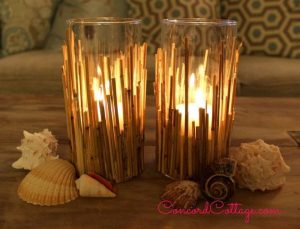 Reed fencing rolls measure 6 feet in height and 16 feet in length, which gives you more than enough material to work with when crafting. Tiki inspired candle holders can be placed anywhere in your home. For a beach inspired look fill a serving tray with sand and place candle holders next to each other. You can take the look a step further and scatter colorful sea shells around the candle holders. Next time you have a beach themed party or wedding, take some time to make these easy DIY candle holders that will capture the attention of all your guests.
Save