Have you ever wished to walk into your backyard and feel like you were living in a Hawaiian paradise? Tiki thatch, along with other bamboo materials, can give your home a beautiful tropical touch. Not only are bamboo products affordable, but they're also environmentally friendly.
Creating your own personal tropical paradise is not a dream too big to come true. With a little effort and a few helpful hints, redoing your backyard, or other space, doesn't have to be an endless, intimidating project.

Pick a Space
First off, measure and evaluate the space you have to work with. It would be a shame to buy furniture and accessories that either doesn't fit or clutter a space. Once you know what you're working with, establish a focal point or centerpiece. This can be inside or outside where you can add a pool, a table, and chairs for family dining, a tiki hut for cocktail hour, or a palapa to escape the sun.
Furnish Your Space
Within the focal area determined, decide exactly how much and what type of furniture and material you need. Feel like making your own furniture? Go for it! We have many helpful instructions on building anything from a tiki hut to a palapa (insert internal linking here to instructions). Once this is done, you can furnish your backyard appropriately.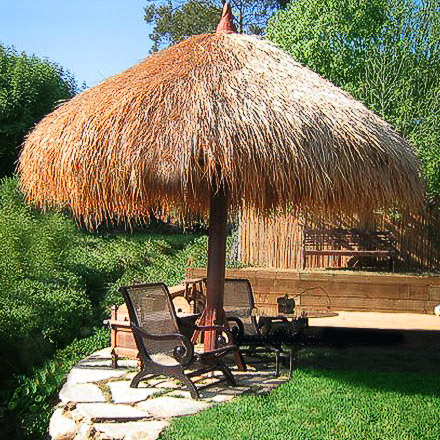 Struggling for ideas? Here are some: open roof palapas mimic the luxurious structures found in most Hawaiian establishments and keep the sun out; Tiki thatch has a natural blend of gold, tan and yellow colors if you want to create a relaxed beach look.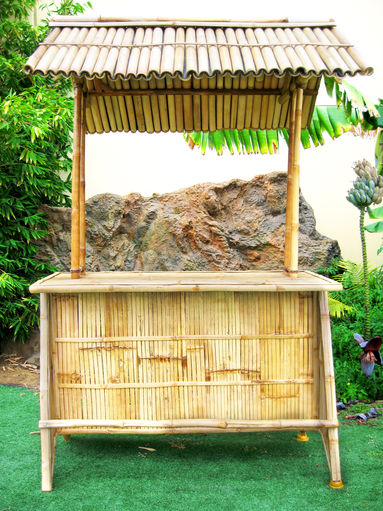 You can use thatch panels too as table skirting or even wall and fencing covers. Mexican thatch runner rolls will work best when lining longer tables and tiki bars. For a thicker look, double layer thatch like you would on a palapa or tiki hut structure.
For the ultimate island look, install thatch on walls and fences! Thatching material is simple to install and can be placed on various surfaces with a few staples or nails.
For longer lasting thatch options, Viro Synthetic thatch is recommended and looks very similar to natural thatches such as Mexican, Tahitian and African.
Decorate Your Area
After the furniture is set, you can fill your yard with exotic foliage like tropical plants include palm trees, fronds, and bright flowers. Be careful not to clutter your yard by planning for growth, coverage, and color.
Greenery and flowers create a space that is warm and inviting, as well as give it life and vibrancy. Consider using tropical accents like bamboo fencing, poles, and panels to hide unsightly electrical units, old fences or to demarcate play areas.
Add Tropical Lighting
Next, decide how you are going to light your backyard or home. Keep the illumination tropical by using Tiki torches, fire pits or even strings of Christmas lights to add to the festive atmosphere. Be sure to light hazards, walkways and high traffic areas first; then accent interesting focal points within the yard with smaller spotlights or torches.
Finalize With Accessories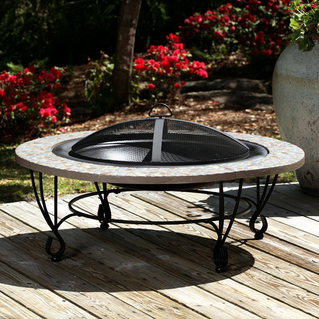 Once the base is built, planted and lit, you can add finishing touches your homestyle Hawaii with tropical accents handcrafted tropical décor products such as our Tiki masks, statues, bamboo signs, and flower signs. If well placed and thought out, they can add ambiance without looking cheesy.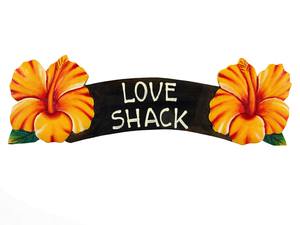 Remember, in decorating, less is more. Once your yard is complete, your guests will surely feel the tropical island vibe the moment they arrive!
Take It In
The last step is to take a step back and look. Is your focus drawn immediately to the centerpiece or main area and move easily from one feature to another? There should be some areas left empty, but not look neglected, for balance.
Most importantly, your backyard paradise should reflect your style, taste and values.
Remember to have fun with it, be creative and ask questions! We're here to help you along the way.