Installing bamboo borders are an excellent addition to a tropical garden. According to HGTV, you don't even have to be in a tropical climate to turn your yard into an island paradise. Yards in any region get a boost from colorful blooms and lush foliage typical of the tropics, especially areas that experience cold and snowy winters. Even in shorter growing seasons, palms and vibrant tropical blooms can flourish with the proper care, making an impact indigenous plants can't hold a candle to.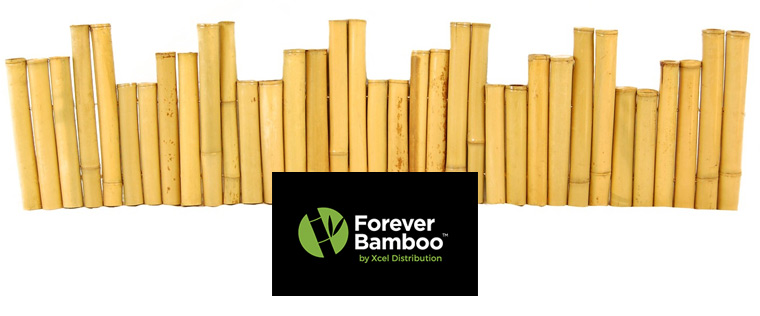 You can start planning by selecting the various plants you want to include in your personal jungle, then plot out what will go where in your yard. If you want to grow plants from outside your climate, the North Carolina State University Co-Op recommends doing your homework to learn what type of soil your tropical plants need and how much moisture they require. Plant them in portable containers filled with their favorite soil so you can move them indoors in the winter, and make it easy on yourself by incorporating a water source in your garden that can double as a water feature. That will help keep your tropical plants moist even if the environment isn't as humid as jungle plants like. Surround the water source with plant life, but place a bamboo border fence around the area to set it apart. The best bamboo borders include galvanized steel wire along the back to allow you to easily mold and shape them according to your own design.
Bamboo Borders – Making Any Garden Look Better
Place a bamboo garden border around all planting areas. Even when you create an obvious edge between flower beds and the rest of the yard, the addition of bamboo borders provide well-defined boundaries that are aesthetically pleasing. Naturally, working with borders made of bamboo will carry the tropical theme throughout your yard.
If all your tropical garden is missing is the borders, visit Forever Bamboo. It's where you'll find island-inspired borders along with everything bamboo.
Save