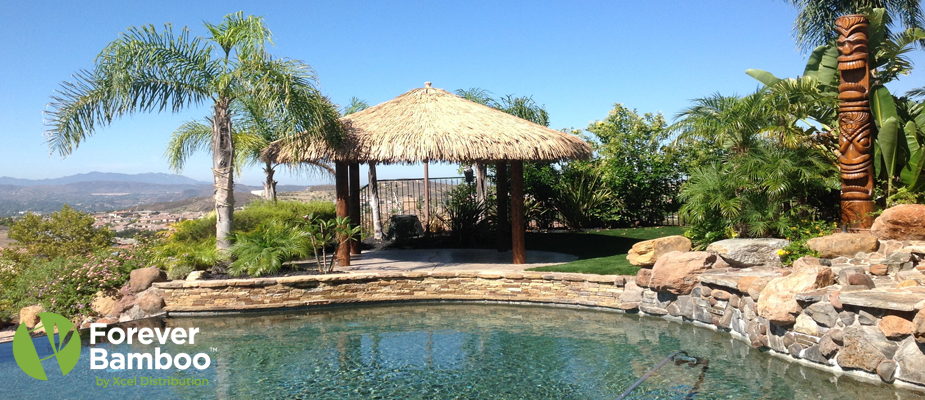 Vacations give you a chance to unwind and forget about the stress and anxiety surrounding your everyday life. However, traveling for a vacation is not always possible. But just because you're staying put, you can still relax and unwind with your very own staycation.
A staycation doesn't mean you have to stay in your bathrobe all day eating cereal and watching Netflix — unless that sounds like your personal paradise. For those who love the glitz and glamour of a tropical vacation, there are tons of ways to bring the oasis to you. Here are some things to do on a staycation to make it feel
How to Do a Staycation Right at Home
There are tons of ways to enjoy your staycation at home without having to venture out. As you save the money, stress and hassle of exploring a new place, you may find that your homegrown staycation is far more relaxing and enjoyable than you ever thought possible. Plus, it will give you plenty of quality time to reconnect with your nearest and dearest without an endless array of distractions.
Indulge Your Taste Buds
Bring some culinary flair to your staycation by investing in a new cookbook. Try to find a few recipes outside your usual wheelhouse, and fill your vacation at home with a variety of heavenly smells. Don't skimp on your ingredients — reach for the top-shelf stuff so you can truly experience some luxury food.
Plan an At-Home Spa Day
Before your staycation starts, purchase a few luxury beauty items you've always wanted to try. Wait to open all of your packages until your home vacation begins, so you have something to look forward to.
On your spa day, fill your best pitchers with cold water and some refreshing slices of lemon or cucumbers. Apply a facial mask and enjoying sipping your beverage as you listen to some soothing tunes. Then you can soak in your very own aromatherapy spa by picking out a few essential oils that promote a soothing, relaxed feeling, such as lavender or rose oil. You can diffuse the oils or put a few drops in the tub with you. Don't forget your bubble bath or bath bombs to leave your skin feeling silky smooth.
Create an Oasis in Your Home or Backyard
Create a happy place in your backyard, basement or any location in your home to ensure your staycation is a truly memorable experience. Some simple splurges can go a long way. For example, give your backyard or patio a tropical getaway feel with your very own Tiki hut cabana where you can sip cocktails under the bright noonday sun.
Elements such as bamboo fencing or thatch roofing will add to the tropical vibe and transport you to another world. Hang a bamboo wind chime to provide a soothing soundtrack to your staycation. You can even add a tropical flair to your dining room with bamboo furniture, such as an oval table or baroque lounger. Then, adorn the walls with some fun decorative elements, including Tiki masks or tropicals signs.
Create Your Perfect Staycation Oasis With Forever Bamboo
If you've got staycation ideas, Forever Bamboo can help make them a reality. Our materials and products add a luxurious tropical design to backyard and interior spaces. From furniture to decorations and matting, we have all the products you need.
Browse our categories and buy tropical-inspired products to create your ideal staycation destination. Contact us online or give us a call at 877-912-2244 to bring the luxury of the tropics to your home.