Bamboo is a versatile material that can be used for a variety of applications other than commercial building. Many home remodeling television shows and interior designers are choosing bamboo as the go-to decorative piece when achieving a minimalist look.
Bamboo poles are a great material to use for all your outdoor or indoor projects. Simply beautiful, they are versatile and perfect for many functions. Bamboo is also very eco-friendly and durable! Their durability also means that you'll be using the bamboo poles for a long time and don't need to replace it as often.
Both natural and black bamboo poles are inexpensive enhancements for contemporary settings. Here are five examples of how bamboo poles can be integrated into your living space.
Garden Stake
Garden décor doesn't have to be boring; bamboo poles are lightweight, flexible, and aesthetically pleasing. Use one inch poles to place in the ground at least twelve inches deep to ensure stability. Bamboo acts as a great support for heavier plants such as pepper and tomato. Tie each plant to the bamboo stalk with sturdy twine and let stand. You can also build a bamboo tripod for additional decoration.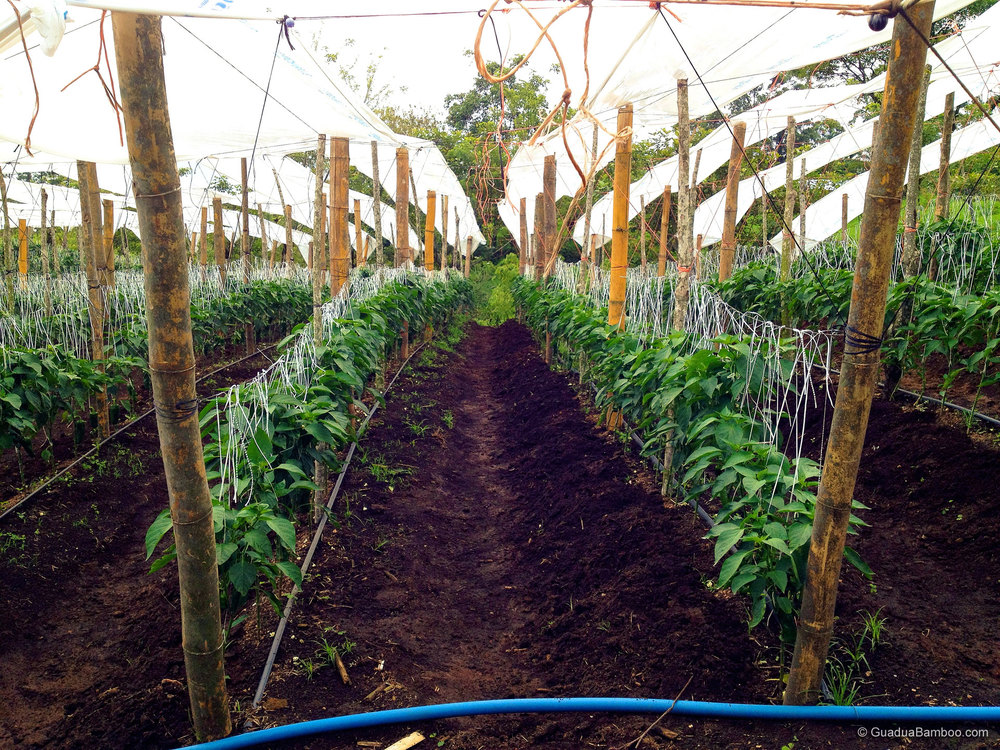 Kitchen storage
Get organized with bamboo kitchen storage holders for your cooking utensils. Use a chop saw to cut bamboo poles to a desired size and length. You can choose a color stain to paint on the bamboo before tying the decorative rope. Place one or two utensils in each bamboo piece to create a modern, minimalist look.
Wall décor
Dried bamboo poles can be used as decorative art pieces throughout your home or office space. Get creative, paint or carve a unique design and position bamboo in opposing directions to add character. Bamboo poles provide an organic feel that welcomes a Zen atmosphere.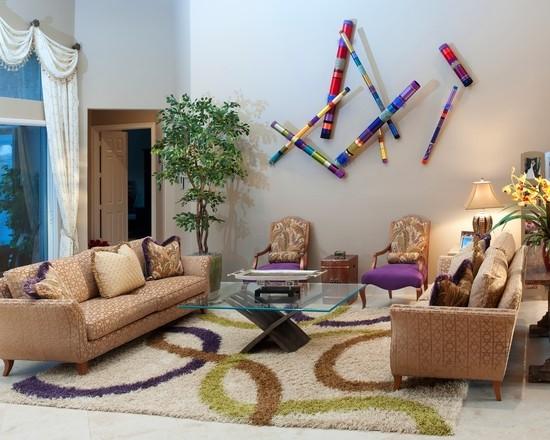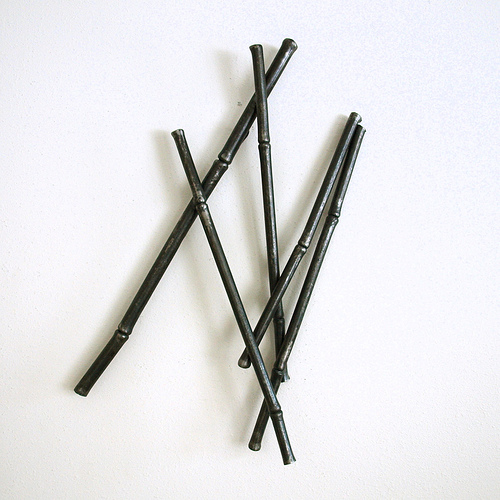 Room divider
Use bamboo poles of all sizes and diameters to make a beautiful room divider. Build a flower box and fill with garden rocks of any color. Place the poles down at least eight inches into the rocks and turn each pole to face a different direction.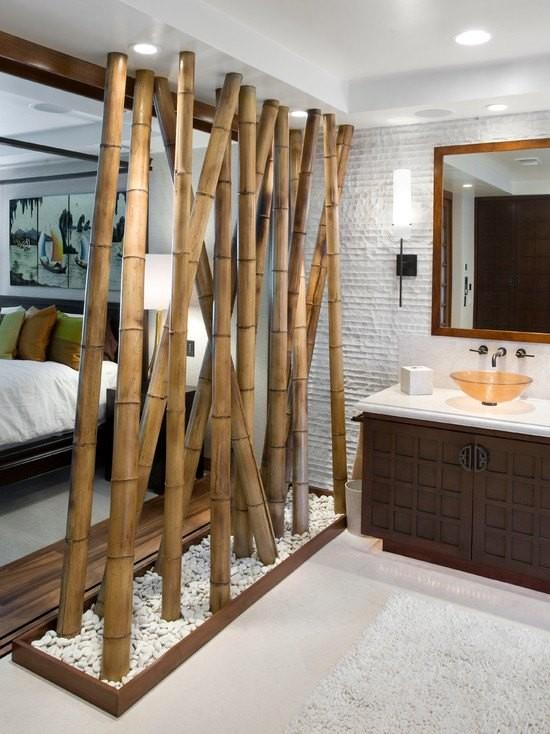 Plant Holder
A great idea is to cut bamboo poles and use them as stylish planters. Instead of leaving your plant in a plastic pot, why not transfer it into a piece of decorative bamboo?Cut bamboo at the nodes and add dirt in each individual plant holder. Attach the bamboo holders in a spiral direction and decorate with small flowers or succulents. These planters can be bunched together for a neat effect. Pole diameters can range from 1 inch to 4-5 inches. Depending on the size use the planters to decorate your floor space or for outdoor tabletops. Plant beautiful succulents or flowers for a fresh and gorgeous look.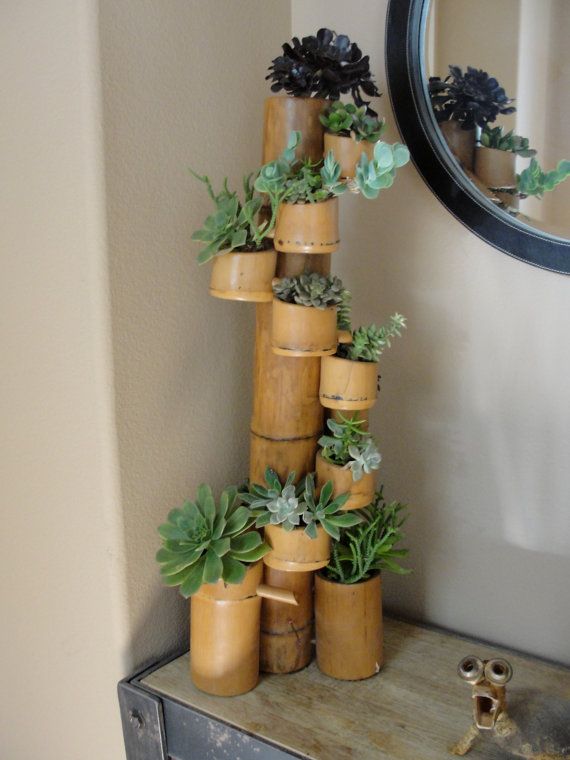 Patio Roofing
Bamboo poles are also used extensively as patio roofing. Not only is it highly functional but serves as a striking yet subtle backdrop for many different types of designs. You can tightly pack the poles together for more shade. If you want partial sunlight, space the poles every several inches. Enjoy a lazy afternoon under your bamboo pole patio or use the space for entertaining.
Wedding Decor
A very popular way bamboo poles are used are in weddings! Bamboo poles make wonderful arches since it warm glow of tans, beiges, and yellow make it a perfect for tropical or beach-side weddings. We highly recommend using Guadua bamboo poles when constructing the wedding arch of your dreams. Guadua bamboo poles are known for its consistency and beauty. They are straight and the diameter is even all throughout its length. With the tensile strength of steel, feel free to add anything to your bamboo pole archway. Decorate your archway with ethereal fabrics, boughs of flowers, hanging crystals, and even lights/lanterns!